Social Media Platforms and Child Identity Theft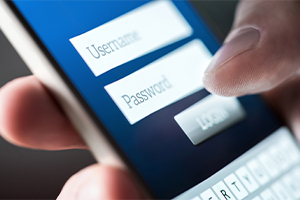 Recent reports indicate that as many as 1.5 million children—roughly 43 percent of all identity theft cases—involve child victims under 18. Identity theft is undoubtedly a growing problem, and with children spending an average of 5 to 7.5 hours per day in front of computers and phones, social media platforms have become a tool for criminals to obtain the information they need to orchestrate these crimes.
Are Social Media Platforms Required to Help Stop Identity Theft?
A social media platform's obligation to prevent identity theft is not at all clear. While any organization that maintains an individual's information must take steps to keep that data secure, most child social media identity theft occurs as a result of a child being tricked into providing their personal information to someone else. And because almost all social media platforms include a messaging system, monitoring these private messages is both burdensome and legally questionable.
How Do Social Media Platforms Combat Child Identity Theft?
All major social media platforms have preventative measures in place to deter identity thieves from stealing a child's identity. For example, all platforms require users to be at least 13 years old to create an account. Of course, the efficacy of such a rule is limited based on the ease with which children can falsely indicate they are over the age of 13.
All platforms have also implemented various ways parents can report child identity theft. Below is a brief description of each of the major social media platforms' efforts to prevent child identity theft. However, at this point, social media platforms are more concerned with impersonating accounts than they are with criminals obtaining minors' personal information and using it elsewhere, such as committing identity theft.
Instagram
In an effort to reduce the incidents of child identity theft, Instagram launched Security Checkup in 2021. This program guides users who believe their accounts have been hacked through the steps needed to secure them. Instagram also encourages users to enable two-factor authentication, although doing so is not required.
Instagram also created a page informing users how to report accounts created in their name or likeness. However, only the person who is being impersonated or, presumably, their parent, can file such a report.
Facebook
On Facebook's "Reporting Abuse" page, the platform explains that "Profiles and Pages that impersonate other people go against our Community Standards and aren't allowed on Facebook." To prevent these pages from being created, Facebook created a Guided Help service that allows users to report impersonating profiles of themselves and others. Additionally, Facebook allows users to report impersonating profiles from the profile by clicking on the ellipsis underneath the profile's cover photo and selecting "Find support or report profile" from the menu items.
Snap Chat
Snap Chat maintains a page dedicated to reporting hacked profiles, which the platform defines as an account that an unauthorized person has accessed. The platform also suggests users select a strong password and enable multi-factor authentication. Like other platforms, Snap Chat encourages users to use its support menu to report a hacked account. Snap Chat goes further than other social media platforms by providing a "Parents Guide to Snap Chat" in dozens of languages.
TikTok
Tiktok, although one of the most common platforms among children, has the least literature dedicated to the platform's efforts to identify and report identity theft and impersonating accounts. However, TikTok does maintain a "Report an impersonating account" page, which allows users to report any account they believe is not authentic.
Google
As the owner of YouTube and the largest search engine, Google occupies an important role when to comes to identity theft prevention. In terms of YouTube, the company will allow anyone to request their personal identifiable information be removed. This includes an image of someone's face, their voice, their full name, their financial account information, their contact information or any other identifiable information.
In terms of sensitive information that appears through Google searches, the company created a process by which users can request the removal of their private information. Google also recent rolled out a new feature that will prevent certain personal information from appearing in search results based on the nature of the search. For example, user's looking for "Jane Doe's phone number" may not receive the information they're looking for, even if the information is available online.
What Can Parents Do to Prevent Child Identity Theft?
Parents can play an active role in preventing their children's information from ending up in the hands of identity thieves. For example, parents should check their own privacy settings as well as those of their children, ensuring that posts and content is only available to "friends." Of course, being selective in who parents add as a contact on social media is also important, as restricting the visibility of posts is less helpful if a parent's network is not well vetted to only include trusted individuals.
Parents should also exercise caution in posting photos of their children or posting their children's personal information. For example, posting a picture of a child's birthday party will provide anyone who can view the post with the child's birthdate. As a work-around, parents can post birthday pictures a few days after a child's actual birthday.